Henning receives over $1.1 million in project grants
News | Published on July 23, 2021 at 3:09pm EDT | Author: Chad Koenen
0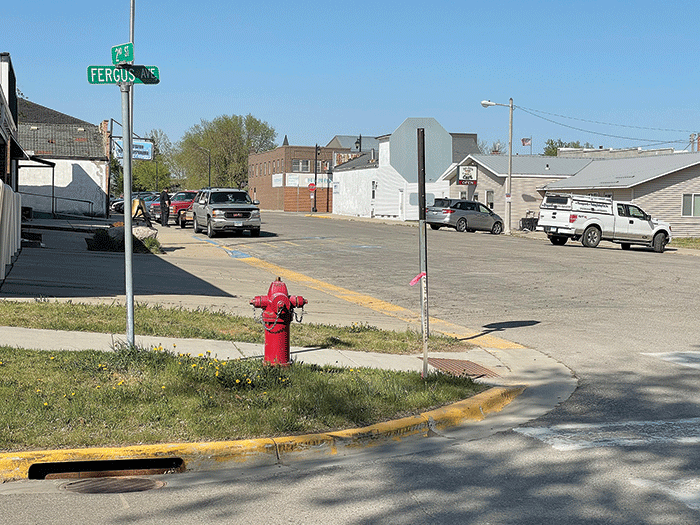 City moves forward with 2nd St. project
By Chad Koenen
Publisher
The City of Henning has received a gift in the form of over $1.1 million in grants to complete the 2nd St. reconstruction project.
During its regularly scheduled meeting last Monday night, the Henning City Council heard it was approved for a $551,499 drinking water grant and a $608,000 clean water (sewer) grant. The low bid the city received for the project was $1,449,374 from Sellin Brothers, meaning the city will need to cover just $289,975. The money the city will be on the hook for will be financed through PFA financing at just 1 percent.
The news of the funding came after the city had called a special meeting for July 6 to decide whether it should push the project back to 2022 as the prospects of receiving low interest funding seemed bleak.
While it was welcomed news to receive the grant and PFA funding, Henning Mayor Darren Wiese said it was important to remember that part of the reason the city received the funding was because of the amount of debt in the city.
"The way I understand part of the reason we got this grant is because we were in trouble, or more financially (strained) than some of the other people applying," said Wiese. "We take this grant, go for more grants and if we can get 80/20s we get them. But we also don't want to find ourselves (in financial strains) so this wasn't the magic pill this is just very good news."
The project will begin as soon as August with a substantially complete construction date set for October 2021. The final layer of bituminous is scheduled to be put in place in June 2022.
In addition to the 2nd St. project, city clerk/treasurer Kim Schroeder said preliminary reports show that the city could receive an 80/20 grant for next year's proposed waste water lift station and Inman St./CSAH 67 projects.
Schroeder said the funding and formula is based on city debt and how it scores in the state system.
"It is literally based on the amount of debt a city has and how it is scored," she said.
While he said the potential to get more grants would be welcome news, Wiese said grants aren't guaranteed as the city did not receive funding at the airport to purchase a new lawn mower.
"Two things we want to remember. One, how we got there and what is making our scores what they are. Bob (Schlieman) had said before that might get us more money, but be careful of that because different administrations may change that whole thought process of rewarding getting yourself in trouble," said Wiese. "The second thing is the lawn mower that we were pretty much guaranteed to get from the airport we didn't."